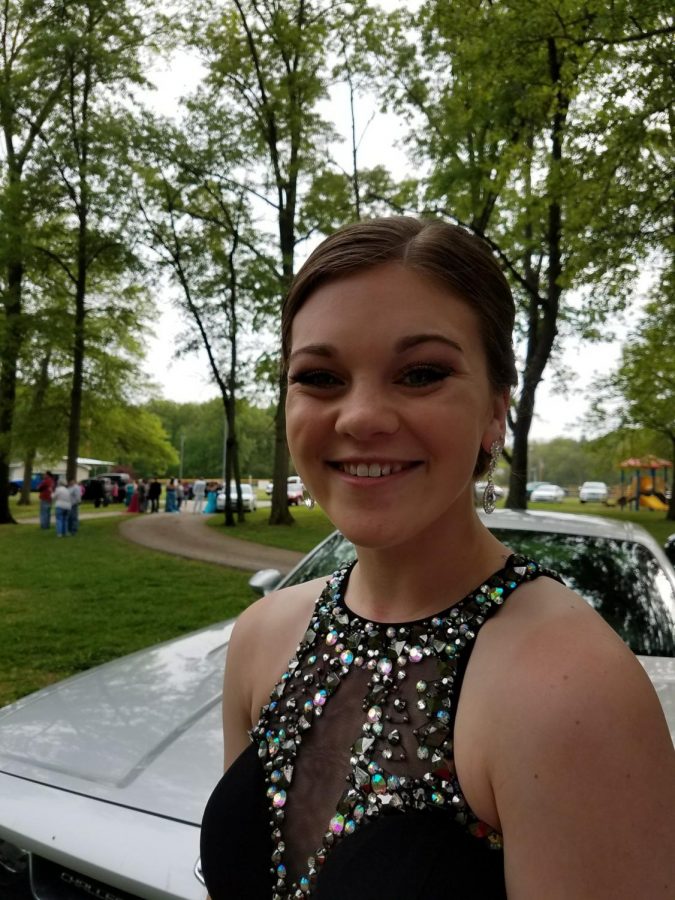 This is my second year in Journalism and I love it! I enjoy being able to take pictures for articles, designing the website to make it look appealing to everyone, and jumping in anywhere I can to make the newspaper possible.
Outside of school I enjoy playing volleyball, hanging out with friends and family, and baking. Some things I'm involved in at school are History club, Drama Club, Math Team and Yearbook.
Journalism is a lot of fun so anyone who is considering taking this class totally should. There is no other class like it in the school!
Allison Dunlap, Editor
May 09, 2019

Track and Field Day 2019

(Story)

May 02, 2019

FIND Career Day with Marathon

(Story)

Apr 25, 2019

Prom Recommendations

(Story)

Apr 24, 2019

Prom Court Has Been Decided!

(Story)

Apr 16, 2019

Seniors, Turn Your Stuff In!

(Story)

Apr 10, 2019
Apr 04, 2019
Mar 26, 2019

Why You Should Apply for Scholarships

(Story/Media)

Mar 21, 2019

National Honor Society Ceremony

(Story)

Mar 12, 2019

National Honor Society Coming Up!

(Story)

Mar 08, 2019

Field Trip to Coco's

(Story)

Feb 26, 2019

Senior Spotlight: Cooper Meadows

(Media)

Feb 25, 2019

Math Team Wins Two Awards!

(Story)

Feb 20, 2019

Old Chicago Pizza and Taproom Review

(Story)

Feb 14, 2019

Sophomore Spotlight: Megan Burton

(Story)

Feb 11, 2019

Coco's Field Trip Canceled!

(Story)

Jan 22, 2019

Olney Central College: Radiology Program

(Story)

Jan 16, 2019
Jan 10, 2019

New and Improved Gym Technology

(Story/Media)

Jan 09, 2019

No School for Martin Luther King Jr. Day

(Story)

Jan 07, 2019

Christmas Holiday and Family Traditions

(Story/Media)

Dec 20, 2018

Door Decorating Contest

(Media)

Dec 18, 2018

Junior Spotlight: Levi Dennison

(Story)

Dec 17, 2018
Dec 07, 2018

History of Christmas

(Story)

Dec 05, 2018

Overview of Journalism Class

(Story)

Nov 19, 2018

Sam Rhine Biology Field Trip

(Story)

Nov 02, 2018

Junior Spotlight: Kendra Biggs

(Story)

Oct 29, 2018

Girls' and Boys' Basketball Practice Starting

(Story)

Oct 23, 2018

Volleyball Season Comes To An End

(Story)

Oct 03, 2018

Volleyball out of L.O.V.C. Tournament

(Story)

Oct 02, 2018

Freshman/Seniors Win Powder Puff Game

(Story)

Oct 01, 2018

Powder-Puff Game Tonight!

(Story)

Sep 28, 2018

Two Losses for Volleyball

(Story)

Sep 21, 2018

J.V. wins, Varsity loses against Tri-County

(Story)

Sep 18, 2018

Charleston Tournament for Volleyball

(Story)

Aug 27, 2018

Volleyball Season Starts!

(Story)