Overview of Journalism Class
Hang on for a minute...we're trying to find some more stories you might like.
Journalism has been offered for students to take here at Palestine High School for three years now and this year it has really stepped up its game. The students in this class take care of the newspaper, which includes writing articles and taking pictures that go along with them.
They also work on the yearbook. Students form a group and choose the best idea that is pitched to the class and take it from there. For a sneak peak into this year's yearbook, the theme is "In the Middle of Nowhere." The cover photo, which was taken by Macy Biggs, is absolutely beautiful, so don't hesitate to buy a yearbook!
The class also got a new program for our newspaper and it has been so much easier to work with and more accessible for the whole school to read articles, see pictures, and watch videos. New articles are posted almost everyday, so don't forget to take a look at least once a day!
Journalism is a great class that gets students involved in the school and town community. Senior Ashtin Guyer says, "I would recommend anyone who was going to take the class to do so.  It's not like your typical English class writing essays and reading books, but instead you are working on the computers and creating memories."  We encourage you to take part in this class at least once in the four years you have here!
About the Writer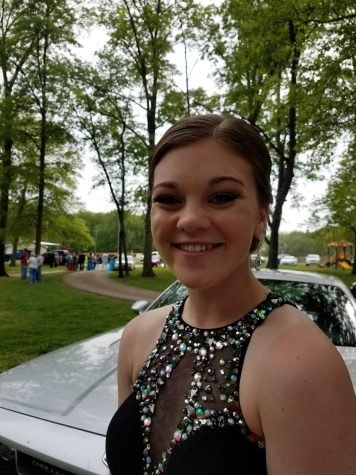 Allison Dunlap, Editor
This is my second year in Journalism and I love it! I enjoy being able to take pictures for articles, designing the website to make it look appealing to...