The Fabulous Trip to the Fox Theater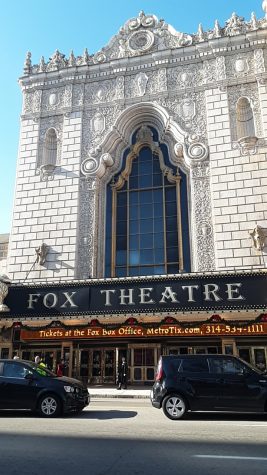 The Drama Club went to St. Louis to see Wicked in  the Fox Theater on Saturday, December 7. We left at 8:30 am, just to make it on time. We traveled to the Fox and had lunch at Sweetie Pies that wasn't too far away.
The Fox was a massive culture shock. It was a grand place. The play was great, and the place it was in was even better. I will to go back as soon as I can to watch as many plays as I can. Wicked is a great play, maybe overrated, but still good. The trip there and back was long, but safe and fun. The Drama Club definitely had a very busy day Saturday.