Damon Mitchell Visits home!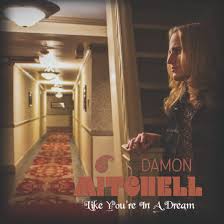 Damon Mitchell is a singer/songwriter/guitarist. But he was not always what he is today. Mitchell was born in Illinois and then adopted into a family in Robinson. That family were gospel singers who traveled 45 weekends of the year. Therefore, since he was very little he was touring, singing, and performing. But when he was in high school he was in the CEO class and found his passion for music could become his reality. Throughout school Mitchell worked with multiple bands, working his passion for music.
After high school he worked for a company in Fort Wayne, Indiana called Sweet Water Sound. While working at Sweet Water he was able to connect with many celebrities on a semi-personal level. He was able to meet members of Kiss, a member of Chicago, and the manager for the band Skillet, and now that manager is his manager! He still talks to some of these individuals to this day!
Now Mitchell is featured on Spotify, Apple Music, and YouTube, with an album and multiple singles. Mitchell tours with Adam Calvert as his lead guitarist. Adam Calvert is a modern country artist an album and many singles. Mitchell never expected this to happen, but he is glad he chased his dreams and is fighting for the life he has always wanted.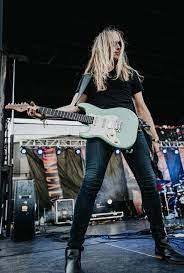 January 26 and 27, Mitchell will be sharing with the Crawford County CEO class that he was a part of when he was in school. He will explain how it affected him, what he learned, and how he is using it to this day.