Friday Fun Day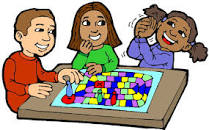 This Friday, December 16th from 1:15-3:15 Palestine High School will be hosting games for the students who have their work done. Students who have missing work or failing grades will have to go to either Mr. Riley's or Mrs. Hyde's classroom and make up their work before they can attend the games. Friday is meant to be a fun day, and the events that will be going on are listed below:
Decorate Christmas ornaments////Smith
Christmas Trivia (set up like scholastic bowl)//////Cutright
Gingerbread house making (MAYBE)/////////Inboden
Half-court knockout///////Gym
Pickleball/badminton////////Gym
Ping pong//////Stage
Movie + popcorn///////Library
Games (Uno, Jenga, Twister,Coloring)///////Cafeteria
Nintendo switch – Mario Kart///////Teacher's Lounge
Snacks and Drinks///////Cafeteria
We hope everyone can get their work done so they can attend! You have two days to make up work!!