Hunting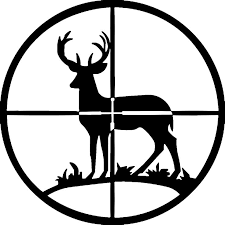 It's officially the first day of shotgun hunting season, and as a result, there are a few empty desks today at Palestine High School.
According to Mr. Will, at least six students are out hunting today. They all got their slips and filled them out so they could go. Even two teachers, Mr. Ochs and Mr. Blank, are gone today hunting, hoping to get some deer meat.
Most of these hunters go for the thrill and the deer meat, but Peyton Pittenger says, "I go to spend time with my grandpa, and I also go for the deer meat."
Many that are going hunting today have probably been hunting for many years. In my family, I personally got my hunting license when I was nine. I never shot anything, and later decided there wasn't a point to going since I don't like deer meat, but it was fun to watch my grandpa and my cousin, Owen Pittenger.
Now Owen's brother Peyton goes hunting every year, and it's become like a tradition in our family.  They're all hoping to bring home deer meat, but even if they don't, it's still something they do every year.