Southern Illinois University Edwardsville
Name of College: Southern Illinois University Edwardsville
Location: Edwardsville, IL
Price per semester: $21,893
# of undergraduate students: 11,720
Average ACT/SAT Score: 20 ACT/1140 SAT
Junior College or University: University
Setting (rural or urban): Urban
% who apply and get in: 88%
Mascot: Eddie the Cougar
Description of campus life: the campus is 2660 acres  Everyone seems to know everyone else.  The class size was a 17:1 student to faculty ratio so all of the classes are small.  
Quote from student who visited:  (What did you like? What didn't you like?  How interested are you, now that you've visited the campus?)
"This has always been one of my top two schools and now that I have gone there for a visit it is still one of them.  As soon as we pulled in there were big signs welcoming all the visitors and there were people at most corners there to help you get to where you need to be both inside and outside the buildings.  Everyone seemed to be welcoming and interested in what you wanted to study and how far you had traveled to be there. The Chancellor of SIUE has a Doctorate in Music Education which I found cool because that is what I want to study."
About the Writer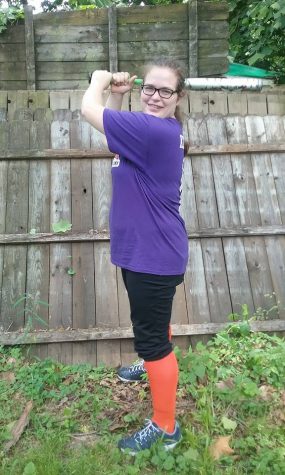 Kelsey Lanham, Contributor
This is my first year in Journalism.  I thought that Journalism would be a fun class to take and then I could have a say in what the newspaper had in...