Lake Land College
Hang on for a minute...we're trying to find some more stories you might like.
Name of College: Lake Land College
Location: Mattoon, Illinois
Price per semester: In-district residents- $11,769/ In-state but not district residents- $15,593/ Out-of-state and do not possess Illinois residence- $21,395/ Students living at home- $11,593 (Tuition and Housing)
# of undergraduate students: 6,351
Average ACT/SAT Score: SAT- 890 or higher/ ACT- 16 or higher (average GPA- 3.0)
Junior College or University: Junior College
Setting (rural or urban): Rural
% who apply and get in: 55.4 Acceptance Rate
Mascot: Mallard
Description of campus life: The campus at Lake Land College is shaped in a circle, and while I was there, they expressed that it was easy to get around, because if you keep moving around the circle, you will eventually find the building where your class is. Along with this, the students and staff are very kind and want to make your experience great while at Lake Land. There are also apartments right off campus which are beautiful and gives you that home feel. I think Lake Land is definitely one college that everyone needs to put on their list to visit!
Quote from student who visited:  (What did you like? What didn't you like?  How interested are you, now that you've visited the campus?)
"Throughout my visit, it was very clear that everyone at Lake Land is like one big family and I loved that!"
About the Writer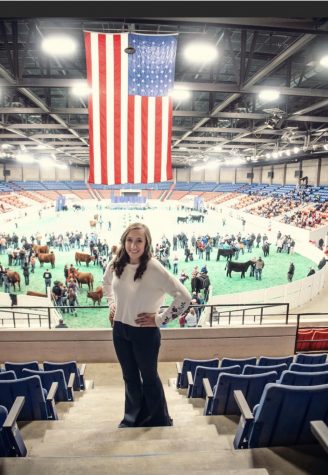 Ashtin Guyer, Editor
I am currently a senior at Palestine High School, and am in my second year of Journalism. Last year when I decided to take Journalism for the first time,...