Father Stu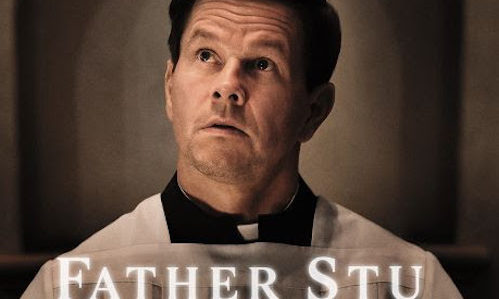 I recently watched a new movie called Father Stu. This movie came out on April 13, 2022, and it is about a man named Stuart Long (played by Mark Wahlberg) who had an injury that ended his amateur boxing career. Long moved to Los Angeles to find money and fame.
While scraping by as a supermarket clerk, Stuart Long meets Carmen, a Sunday school teacher who seems immune to his bad-guy charm. Determined to win her over, the longtime agnostic starts going to church to impress her. However, a motorcycle accident leaves him wondering if he can use his second chance to help others, leading to the surprising realization that he's meant to be a Catholic priest.
I personally thought that this movie started out pretty slow, but it gradually got better. I thought it was supposed to be more of an action movie, but it is actually based on a true story. It was a good balance between comedy and drama. Besides, with any movie that has Mark Wahlberg in it, you already know that it is going to be a good movie.