Kaley's Christmas Traditions
Hang on for a minute...we're trying to find some more stories you might like.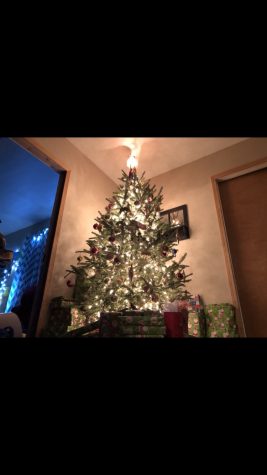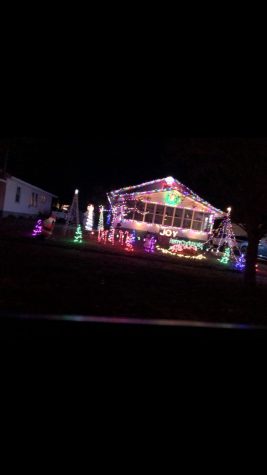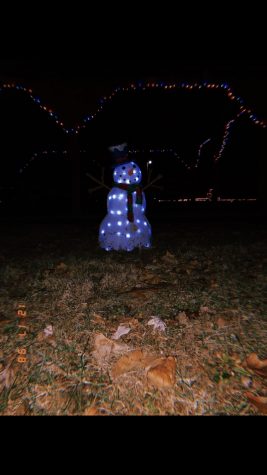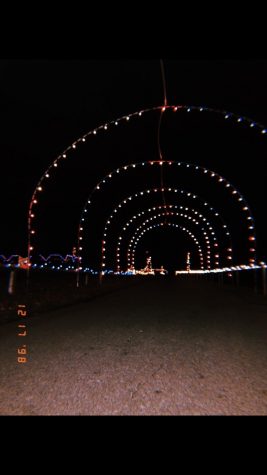 Christmas is a sacred religious holiday and a worldwide cultural event. For two millennia, people from all around the world have been observing it with traditions and practices. Popular customs include exchanging gifts, decorating Christmas trees, attending church, sharing meals with family and friends and, of course, waiting for Santa Claus to arrive. Centuries before the arrival of Jesus, early Europeans celebrated the light and birth in the darkest days of winter. People rejoiced during the winter solstice, when the worst of the winter was behind them and they could look forward to longer days and extended hours of sunlight.
Everyone has different Christmas traditions. Many other Christmas traditions include: decorating the house around December 1st (some people decorate before), special advent calendars, make a gingerbread house, Christmas movie night, family game night, Christmas Eve candlelight service, Christmas Eve gift box, and Christmas morning family picture. Some families also go an a vacation instead of doing Christmas gifts, some make a family holiday bucket list at the beginning on the month, and some fill shoe boxes with treasures for less fortunate kids.
As one of my Christmas traditions, my family gets our tree from McNair's every year. We always pick out the biggest tree. My family puts the tree up the day after Thanksgiving. My mom puts on the lights, she said, "You are not allowed to put the lights on because I couldn't get the lights off the last time I let you do it." When we decorate the tree we listen to Christmas music and eat candy canes. Everyone has to help decorate the tree. After we get the Christmas tree, we turn off all the lights and look at our work.
Throughout the whole month of December my family watches tons of Christmas movies together. My family loves to watch Hallmark Christmas movies. Brehanna said, "I love watching Hallmark Christmas movies! It is my favorite part." I really enjoy the Christmas movies from Hallmark as well!  "I really don't like watching Christmas movies because they all end in the same way," Preston said. We also love to bake all kinds of desserts, but mainly Christmas desserts. We like to decorate them to make the desserts look cute. My family also has a family game night once a week; we usually play a card game or a board game.
For my family Christmas traditions, on Christmas Eve I go to my grandma's house in Robinson. Both of my sisters, my brother, my three nieces and my nephew go. My grandma cooks us chicken and noodles, mashed potatoes, corn, green beans, cornbread, and rolls. She also makes chocolate pie and many others desserts. After we eat we take family pictures and play games. After the games we open presents. Soon after opening presents we go home. When I get home I help my mom bake cookies,  make our strawberry-marshmallow pie, and prepare the other food for Christmas day.
On Christmas day when I wake up, I open presents. After I open presents I get ready to go to Fairfield to have Christmas with my other grandma, my aunt and uncle, and my cousins. Before I go to my uncle's house, I stop by my grandma's house. While I am at my grandma's house I help her finish preparing the food. We then go to my uncle's house. Everyone brings something that they cooked, and we usually have chicken and noodles, mashed potatoes and gravy, green beans, corn, deviled eggs, salad, ham, and rolls. For dessert, we have strawberry-marshmallow pie, pumpkin pie, and many other desserts. After we eat we play games. My favorite game is the saran wrap ball. It is a big ball made out of saran wrap, there are small gifts wrapped inside. You have to wear oven mitts and try to get as many prizes that you can. The person that goes after you has two dice and when they roll doubles it is their turn. It is a really fun game, and everyone really enjoys it. After the games, we open presents. My mom said, "I love the saran wrap ball; it is just so fun." We usually stay for awhile to visit since we don't see each other very often. Then, we usually go back to my grandmas for a bit and then go home.
About the Writer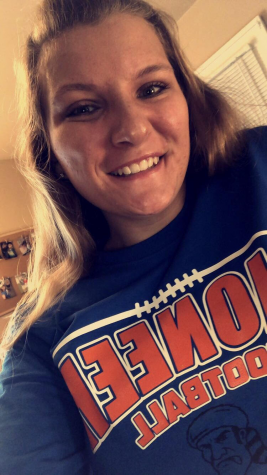 Kaley Nidey, Contributor
This is my first year of Journalism. I am taking Journalism because I think that it would be fun to work on the newspaper and yearbook. Two things that...