Christmas Movies to Watch
Hang on for a minute...we're trying to find some more stories you might like.
Elf– Buddy (Will Ferrell) was accidentally transported to the North Pole as a toddler and raised to adulthood among Santa's elves. Unable to shake the feeling that he doesn't fit in, the adult Buddy travels to New York, in full elf uniform, in search of his real father. As it happens, this is Walter Hobbs (James Caan), a cynical businessman. After a DNA test proves this, Walter reluctantly attempts to start a relationship with the childlike Buddy with increasingly chaotic results.
National Lampoon's Christmas Vacation– As the holidays approach, Clark Griswold (Chevy Chase) wants to have a perfect family Christmas, so he pesters his wife, Ellen (Beverly D'Angelo), and children, as he tries to make sure everything is in line, including the tree and house decorations. However, things go awry quickly. His hick cousin, Eddie (Randy Quaid), and his family show up unplanned and start living in their camper on the Griswold property. Even worse, Clark's employers renege on the holiday bonus he needs.
Home Alone– When bratty 8-year-old Kevin McCallister (Macaulay Culkin) acts out the night before a family trip to Paris, his mother (Catherine O'Hara) makes him sleep in the attic. After the McCallisters mistakenly leave for the airport without Kevin, he awakens to an empty house and assumes his wish to have no family has come true. But his excitement sours when he realizes that two con men (Joe Pesci, Daniel Stern) plan to rob the McCallister residence, and that he alone must protect the family home.
The Polar Express– An inspiring adventure based on the beloved children's book by Chris Van Allsburg. When a doubting young boy takes an extraordinary train ride to the North Pole, he embarks on a journey of self-discovery that shows him that the wonder of life never fades for those who believe.
The Santa Clause– Divorced dad Scott (Tim Allen) has custody of his son (Eric Lloyd) on Christmas Eve. After he accidentally kills a man in a Santa suit, they are magically transported to the North Pole, where an elf explains that Scott must take Santa's place before the next Christmas arrives. Scott thinks he's dreaming, but over the next several months he gains weight and grows an inexplicably white beard. Maybe that night at the North Pole wasn't a dream after all — and maybe Scott has a lot of work to do.
A Christmas Story– Based on the humorous writings of author Jean Shepherd, this beloved holiday movie follows the wintry exploits of youngster Ralphie Parker (Peter Billingsley), who spends most of his time dodging a bully (Zack Ward) and dreaming of his ideal Christmas gift, a "Red Ryder air rifle." Frequently at odds with his cranky dad (Darren McGavin) but comforted by his doting mother (Melinda Dillon), Ralphie struggles to make it to Christmas Day with his glasses and his hopes intact.
Frosty the Snowman-A discarded magic top hat brings to life the snowman that a group of children made, until a magician, professor Hinkle, wants it back, and the temperature starts to rise. Frosty will melt or no longer be a jolly soul, if the kids cannot get him away from Hinkle and warm weather, so he hops a train to the North Pole with young Karen.
Rudolph the Red-Nosed Reindeer– Rudolph the Red-Nosed Reindeer, popularly known as "Santa's ninth reindeer", is a fabled reindeer created by Robert Lewis May. Rudolph is usually depicted as the lead reindeer pulling Santa's sleigh on Christmas Eve, though he is a young buck who has only adolescent antlers and a glowing red nose.
About the Writers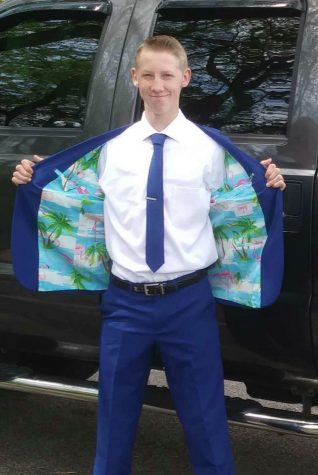 Dallas Kidwell, Editor
This is my second year in Journalism, I took this class two years in a row because you find out a lot about what goes on in school and the community. This...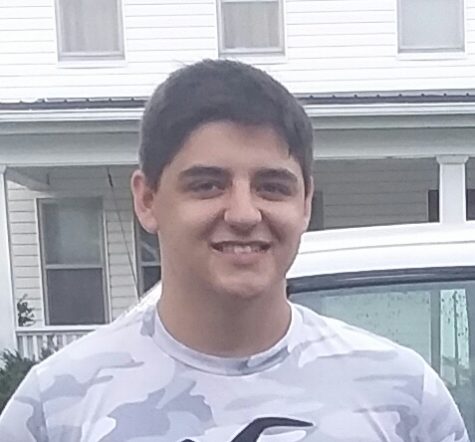 Levi Dennison, Contributor
This is my first year in Journalism. I took Journalism because I wanted to have another English credit, but also because many of my friends said they really...