Senior Spotlight: Kathryn Lanham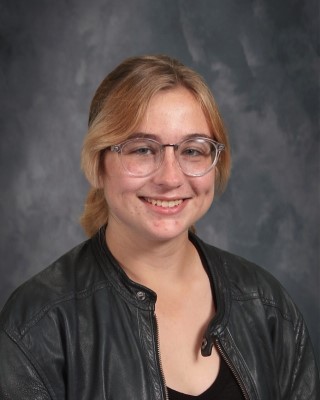 This week's senior Spotlight is on Kathryn Lanham or more commonly known as, Katie. Her favorite hobby is writing, which may explain why she writes several versions of her VOD essay every year! It also may explain why her favorite class this year is English IV. Katie intends to get a degree in English with a Journalism minor and eventually move on to becoming an editor.
Katie was a cheerleader this year as well as a member of the Scholastic Bowl and ACES teams. She's also been in Drama Club, FCA and Pay it Forward. Her favorite memory of high school was being in the the play "Acting can be Murder,"  her freshman year. Ironically enough, many people forgot their lines. Luckily there was a part where Katie had to act drugged giving the cast time to get a better bearing of the script.
Her favorite class ever has been Bio 1 because she liked when Mr. Smith would have the class stand on the tables for homecoming pictures. She will miss PHS most for the class wars during Homecoming week, the friendly faces, and knowledge that there is always help to be found. Katie's advice to underclassmen and future freshmen is, "Listen to everything around, not just the teachers. You can learn a lot. Be active in school, choose what matters to you, and make your decisions accordingly."