What Can Teens Do Around Here?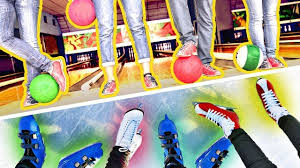 In the small area of Crawford county, there is not a whole lot to do for high school age kids around here. Personally, my friends and I tend to do the same things over and over again. We usually end up at the park all day trying to figure out something to do. We always to find something close to us to do but most things are 3o minutes away at least.
I remember when I was a kid, we had the skating rink by Monicals, and the bowling alley near the new Pizza Hut! Now we have a strip with a few stores in there, and restaurants, and the skating rink is now a church.
I think that's sad because they were not bringing in enough profit to continue business but nowadays, teenagers don't really have much to do anymore. We hang out at the park, or at our houses. Some cause trouble because they are bored, some keep to themselves. I think there should be some things put in around here for teens to do. Besides more playgrounds around the surrounding areas. Maybe a skate park, or more basketball courts around? If anyone agrees with me, let us know some ideas and any opinions you have on this!