Bored? Go for a drive to look at Christmas lights!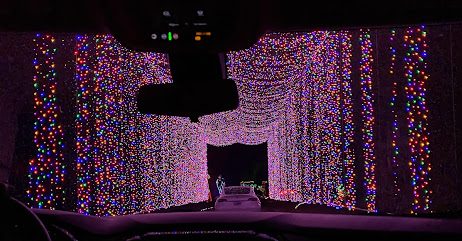 The Christmas season is approaching on us super quickly! I don't know about you but one of my favorite things about Christmas time is seeing all of the Christmas lights.  If you're ever bored, a great activity to do with your friends or just yourself is to load up and look at Christmas lights.  Here are some of my favorite places to see them at:
The Leaverton Park in Palestine is always lit year after year.
Hutsonville doesn't necessarily have a grand park display, but they do have a numerous amount of decorated Christmas trees to look at.
Oblong's park and fair grounds has a great drive through display every year.
Peterson Park in Newton has Christmas lights every Friday, Saturday, and Sunday through Dec. 25th from 5pm-9pm.
The Olney City Park in Olney has a beautiful Christmas lights display on Sundays through Thursdays from 5 pm-9pm and on Fridays and Saturdays from 5pm-10pm.
And… if you just so happen to be in Louisville, KY, you should absolutely do the Lights Under Louisville at the Mega Cavern.  It's about a 20 minute drive through an underground cavern completely decorated from floor to ceiling with Christmas lights.  They are open November 12th to January 2nd.  Daily hours are from 5pm to 10pm, and Christmas Day hours are 5pm to 10pm. It's super neat and a great experience for sure.
Of course there are also numerous houses around the area that go above and beyond for the Christmas season.