Black Friday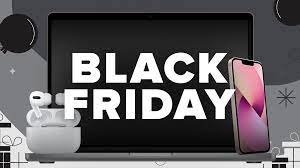 Every year the day after Thanksgiving, families go shopping for different Black Friday deals. This tradition is way calmer than it used to be, considering I haven't heard of moms fighting over a TV recently. Most places start their Black Friday deals on Thursday evening and it lasts all day Friday. Then after the weekend there is a holiday called Cyber Monday which gives crazy deals online. Some sites start their Cyber Monday deals on Friday and they last the whole weekend. My stepmom used to always go after Thanksgiving dinner and hit the deals fairly early. She also used to stay up all night on Sunday night to hit the Cyber Monday deals as soon as midnight hits.
My family always goes to Walmart on Thursday night but Walmart has been doing their "Deals for days" thing so I'm not sure that Walmart will be a must this year on our list of shops. On Friday we usually drive to Terre Haute and hit Menards, the Haute City Center, and other shops in that area.  Starting on Friday Spencer's is doing free shipping, Bath and Body Works has gifts sets and buy 3 get 3 free on pretty much everything. These are some stops that I will be definitely stopping at this year.
Happy Holidays and have safe travels over our long break.