OPH: The New Team on the Block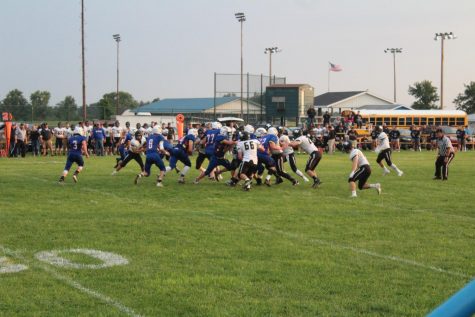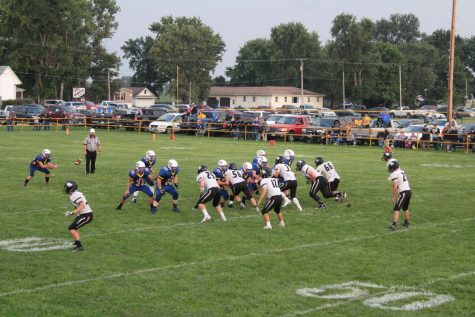 This past Friday night in Oblong, fans from three towns came together to cheer on the first ever OPH football team. With a final score of 0-26, the game result wasn't what players were hoping for, but the team still put out a good first effort, leaving their fans hopeful for a new and improved season from a new and improved team.
Last spring, the already combined Palestine and Hutsonville high school football team signed on to combine with Oblong High School for the next two years.  With school enrollments dropping, school boards of all three small schools determined that joining forces was the best way to give their players and their teams an opportunity for success. 
Last week, I got the chance to sit down with Coach Mark Ambrose and see what his thoughts were on the new team and the new season. 
I began with asking him how his team looked for the upcoming season, and his response was that he wanted a fit football team, meaning that they can play all four quarters strongly. Next, he wanted his team fundamentally sound, where they play well, but he says it all comes down to blocking and tackling, and that is what they have been practicing!
Coach Ambrose is very excited about the upcoming season and is looking forward to seeing his team lay it all out on the field. I then asked him what his thoughts were going into the game the following night, and his response was that he wanted his team to have fun, and not to come out to work football, but to play football. When Coach says have fun, he means to have his team fit and fundamentally sound.
When I asked Coach if he had anything else to add, he said "Stronger Together," this is the motto for our team and fans, and that is what Coach wants us all to know, that we are "Stronger Together!"
At the game on Friday, they proved that they are fit and fundamentally sound, and most importantly "Stronger Together." Although the scoreboard wasn't what we expected or hoped for, our team still put out their best effort to play the sport they all love so much.   The season is only just getting started, and so is the OPH football team.
The community got its first look at the new team on Friday August 17, when the towns of Oblong, Palestine, and Hutsonville came together to meet the OPH team. With 40+ players on the team,  this is the biggest team we have had in years.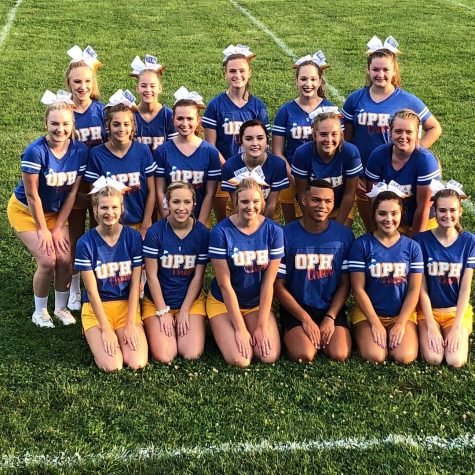 Along with the rising number of players, we also had an increase in our cheerleaders. This year, we have 17 cheerleaders to help encourage our team, along with our many fans. 
About the Contributor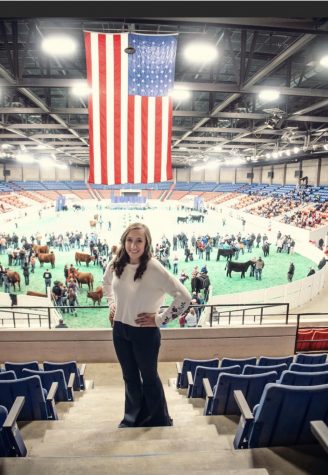 Ashtin Guyer, Editor
I am currently a senior at Palestine High School, and am in my second year of Journalism. Last year when I decided to take Journalism for the first time,...