Senior year disappointment
Peww! This year has been something hasn't it? Many seniors around the world have had their senior year ruined and won't get to experience the last stretch of the 4 years they've busted their butts for!  I can speak on behave of the class of 2020 on what many of us have missed out on.  We walked the halls one last time on a friday all anxious to leave and start the weekend not knowing that was the last time many of us will walk those halls again of Palestine High School. I decided to interview one individual senior Mr. Brennan Burkett on what this all caused pros and cons.  The first question I asked was what this all could effect with college opportunities, he replied with " well my senior year of baseball is over and that can effect him getting a scholarship for baseball from a college" lucky enough his stats covered him on this one and he committed to Vincennes University.  He stated that the only good thing from this outcome is that he gets to spend more quality time with friends and family before he leaves for college and gets to have a summer job a lot earlier to make some money for college.
About the Writer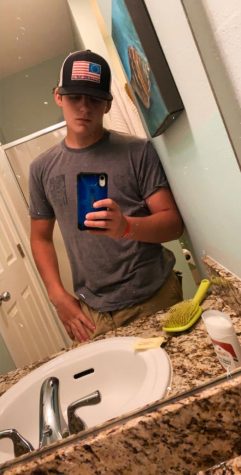 Levi Beard, Author
Hi my name is Levi Beard. I joined this class because i'm excited to put my photography and writing skill to use.