A "sit down" with three of PHS's finest students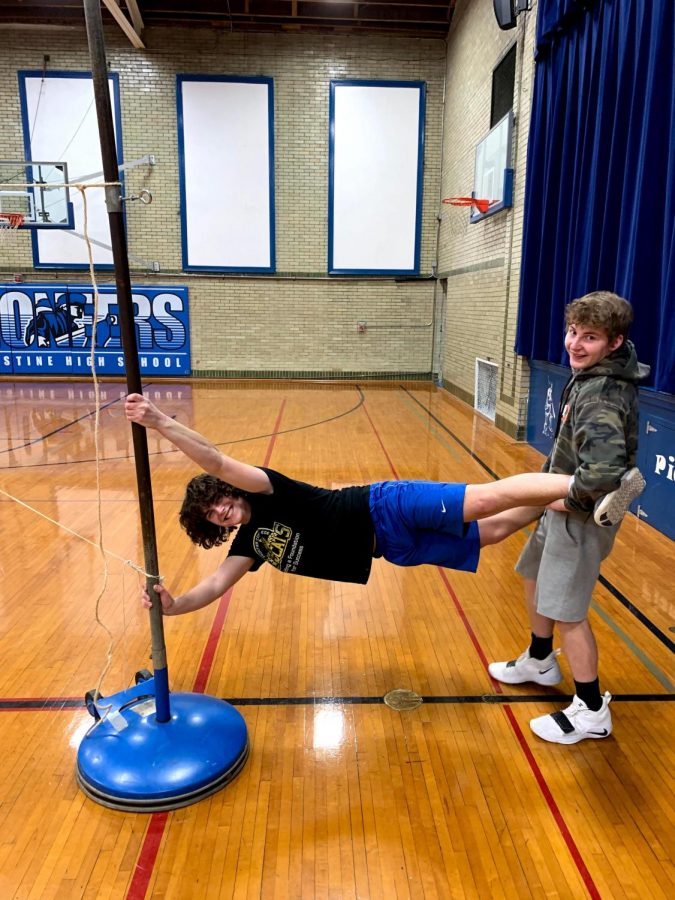 I recently "sat down" (facetimed, thanks Corona) three PHS students, Elliot Meadows, Levi Beard, and Brennen Burkett, to ask them a couple of questions about their experience during our quarantine. 
I talked with Elliot first, I asked him how serious he was taking the 'stay at home' order. "I have been in my house most of the time, other than going to the store and seeing family" which was similar to Levis answer other than the occasional hanging out with friends. 
Brennen's answer was different however, Brennen recently started his summer job with the Water Company so he is working 8 hours a day. 
All three of my lab rats had the same answer about my next question, and if I am being honest, this would be my answer too. I asked how much they have been staying on top of their online homework and all three boys had similar answers, "I could be keeping up with it a little better." 
"How much do you keep up with the news", "I don't really watch the news but I see some headlines on Twitter every once and a while" said Elliot. "My parents are always watching the news so they fill me in on whats going on" says Brennen. "I am an avid reader of Fox News and I know Trump is handling the situation well" says Levi. 
All three agreed upon the fact that we should be getting the state opened back up for business and the public. 
I asked Elliot how much he thinks school will change in the fall, "I wouldn't be surprised if we don't start school in a classroom. I would almost bet that we will be starting with online classes and then maybe eventually move back into a normal school setting." I agree with Elliots answer very much.