Thinking Positive: Nathan White
In my last article I said that I don't feel like I have a purpose. I don't fully agree with that statement anymore. It's been a week and I feel better about the situation. 
We have fully moved to distance learning and it has helped keep me occupied, while I still am not fully motivated, it is still fun to have a zoom call and see familiar faces. 
Here are some positive things of done this week:
I painted two flower pots and planted some flowers. I'm hoping they actually grow because I know nothing about gardening, 
I started playing Animal Crossing with a couple friends and my cousins so I have some social interaction.
I got to see my friend for her 18th birthday, don't worry we didn't get close.
I've been learning to make more meals with the food we have. Tonight i'm making chicken tenders with some form of potato.
I had an interview for a scholarship, it was online also I hope it went well,
Overall, I think my attitude around the situation has improved because I have found more time to learn new fun and exciting things and challenge myself harder. 
About the Writer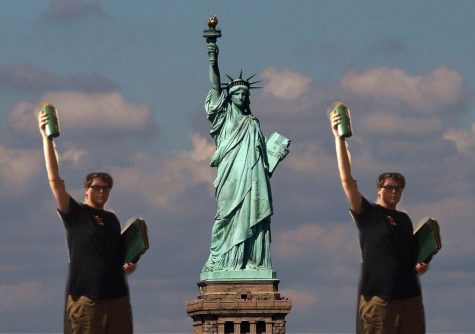 Nathan White, Editor
I am a senior and this is my second year in Journalism, I joined again because I had so much fun the first year and I enjoyed interviewing and writing...