Layni's Thoughts
I've had some trouble thinking of how to put all of this in words. I would have never imagined anything like this would happen to us. It's personally a heartbreaking experience for me. Not everyone understands how some of us may feel about it. I'll admit, I was wanting a little break but not this type of break. 
I was looking forward to so many things. I was getting inducted into the NHS, I was going on a field trip with Nutrition, I was going to be in the spring play, and  I was going to get to cheer on my friends play their favorite sport. I feel like it all just got taken from me in a blink of an eye. 
I don't have a problem with online learning; what I do have a problem with is not getting to socialize with my friends and teachers in person. I don't know how all of the seniors feel about this, but I know my friends and I do not like it. We want to be back in school, and we want to do the things seniors are supposed to do!
I was already thinking about how I didn't want to graduate and leave all of the friends I have made during my four years of high school, and now I can't spend my last months with them. I hope this will soon be over so we can go back to school and have my life go back to normal. We are very grateful to have such a great support system during these times!💙
About the Writer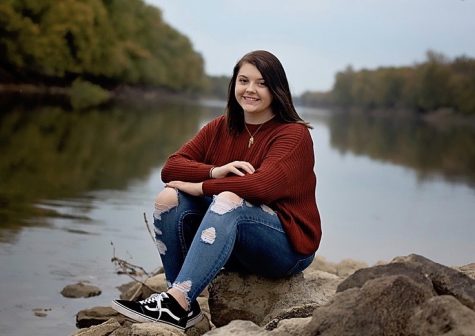 Layni Branson, Editor
I am a senior and this is my third year in Journalism! I always enjoyed being in this class because I like the aspect of choosing what and who you write...