Essential Oil Bracelets
Do you need to relieve stress? Or maybe give a gift to someone who you know is stressed out?  Well I have good news for you. Here in Palestine High School we have essential oil bracelets that will help you relieve stress and many more things other than looks.  The bracelet is made out of little beads that absorb the essential oil. The smell may wear off throughout the day, but you can just whip out the little very practical bottle of oil and just add a few more drops then be on your way!  There are two different designs in bracelets. They both have a primary color of black, but there is one with 4 pink marble beads for the ladies and 4 white beads on the other one for the guys. The oil comes in 4 very helpful scents, Lavender (relieves stress), Peppermint (boost energy/ helps you think), Lemon (aid mood, headaches) and Eucalyptus ( perfect when you are sick).  These handy little bracelets will only run you about $5 and $0.50 for refills if you choose not to buy a bottle of oil. If you feel like you need one of these, contact the creator of the idea, Keirsten Bates, for more info.
About the Writer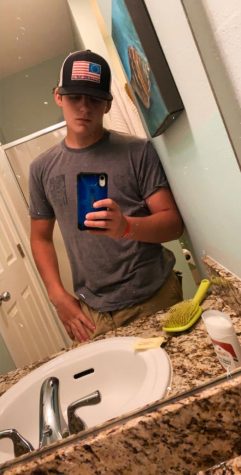 Levi Beard, Author
Hi my name is Levi Beard. I joined this class because i'm excited to put my photography and writing skill to use.