Super Bowl halftime show.
The National Football League held their 54th Super Bowl this past Sunday.  This is the most watched sporting event of the year, bringing in just under 100 million viewers this year as they watched the Kansas City Chiefs make an outstanding comeback from a 10 point lead in the 4th quarter against the 49ers, but we aren't here to really talk about the game itself.  There are so many topics you can discuss about this showcase such as the game itself, the commercials, the fans, the prep week, but we will be talking about halftime shows and how some people can see it as controversial.
This year's halftime show featured two Latina women, Shakira age 43 years old, and Jennifer Lopez age 50 years old. This is the first time two Latina women performed in this event.  Now many didn't see any harm in this year's halftime show, but this show, to some people, really made them scratch their heads. The two women both wore skimpy clothing barely covering anything at all.  Most fathers and mothers that had little ones watching this game did not approve of this, and how could you blame them? Most of the people who support the two women's wardrobe decision claim that is stands for "women power."
Personally, seeing women dress like this isn't teaching the young girls of today's world how to be powerful, especially when shown along with pole dancing. Yes, if you didn't watch the show JLo was pole dancing. 
Another thing that brought drama to the halftime controversy is how political it was.  The women made it known that they were there representing Latina women and nothing else mattered, turning it into a political dispute. During the show little kids were shown in cages.  Hmmmm… makes me wonder what they really meant by that.  Most interpreted the cages to represent the separation of illegal immigrant children from their parents at the border. 
Politics and controversy aside, overall this halftime show, in most people's opinions, was one of the most successful shows in Super Bowl history.
About the Writer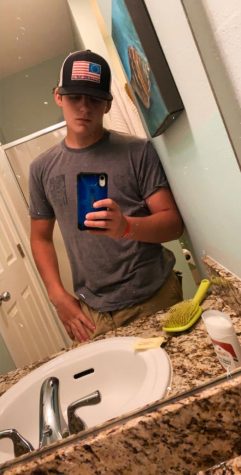 Levi Beard, Author
Hi my name is Levi Beard. I joined this class because i'm excited to put my photography and writing skill to use.