Lady Pioneers Beat Panthers in Shrine Game
Friday, January 31st was the annual LTC Shrine game against Oblong. The game is put on every year by the Shriners Club, and the winner receives a golden basketball trophy that is passed back and forth between the winners each year. Last year, Oblong won the girls' game and Pal-Hut boys won for the second time in a row.  This year, the Lady Pioneers brought the trophy back home, beating the Lady Panthers 39-34.
The first quarter started off strong with The Pioneers scoring 12 and the Panthers scoring 9. Shara Coffman made a  3-pointer and Katie Draper scored the other nine for the team.
In the second quarter the score was 24-17, Lady Pioneers. Shara made another 3-pointer and Katie scored another 7 and Stephanie Rudd scored 2 giving the communities of Palestine and Hutsonville hope that they would be taking home the victory this year. 
The third quarter started out strong with Shara making her third 3-pointer of the night and Halle Piper scoring an extra two for the team. A couple minutes later Katie Draper was knocked down and stepped on causing her to be taken out of the game. Although the Pioneers had a little bit of a lead, hopes for win went down with the teams best shooter being taken out. The third quarter ended with a score of 29-27.
In the fourth quarter Kaylee Pettigrew scored 2 points putting the pioneers at a slightly higher lead, but Oblong was slowly catching up. Hut-Pal fans watching the sidelines started to see something they didn't think was possible, Katie Draper was coming back in! After coming back from her injury, Katie score another two points and Stephanie scored 4, giving the Lady Pioneers their victory over the Panthers with a score of 39-34. Good job Lady Pioneers!
About the Contributor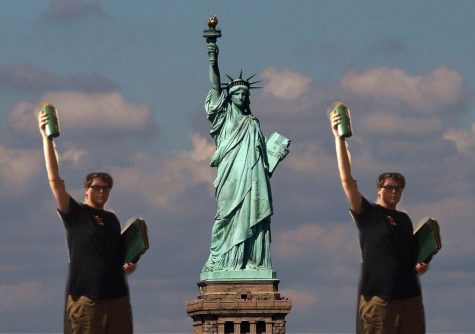 Nathan White, Editor
I am a senior and this is my second year in Journalism, I joined again because I had so much fun the first year and I enjoyed interviewing and writing...