Semester Kickoff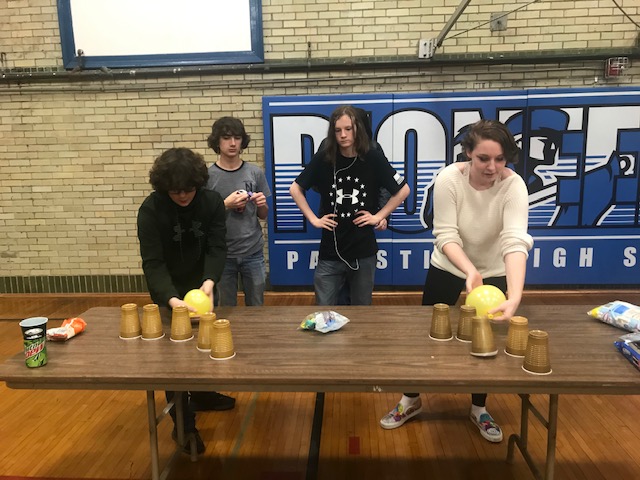 On Friday, January 10th Student Senate threw their yearly party except this year it was a little different. Usually the party is held at the end of finals week as the start for Christmas break. This year however, we had two snow days at the start of finals and we were trying out a new schedule. The party was pushed until we came back and renamed a Semester Kickoff. 
The kickoff started 7th hour on Friday. Students had the option to play spoons, a balloon cup game, trivia, cornhole, and a cookie game. Refreshments were also offered for the students. Shyan Dunlap spent the the party listening to her own music and eating cookies with Katie Lanham.
 Abbey McCord, Jerika Coffman, Nathan White, Halle Piper, Faith Baron, and  Jayden Nantz started their own game of spoons in the corner of the gym. Several spoons were broken when Nathan and Jerika grabbed one at the same time. 
Overall, the party was a great way to start off the semester. It seems everyone had a great time doing whatever they wanted to do. 
About the Writer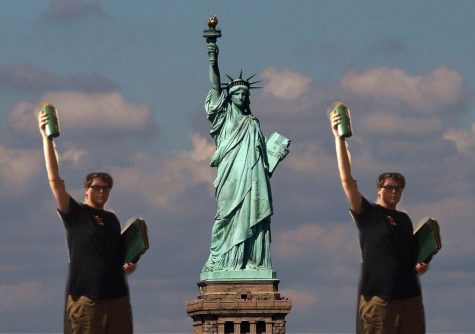 Nathan White, Editor
I am a senior and this is my second year in Journalism, I joined again because I had so much fun the first year and I enjoyed interviewing and writing...