VOD Winners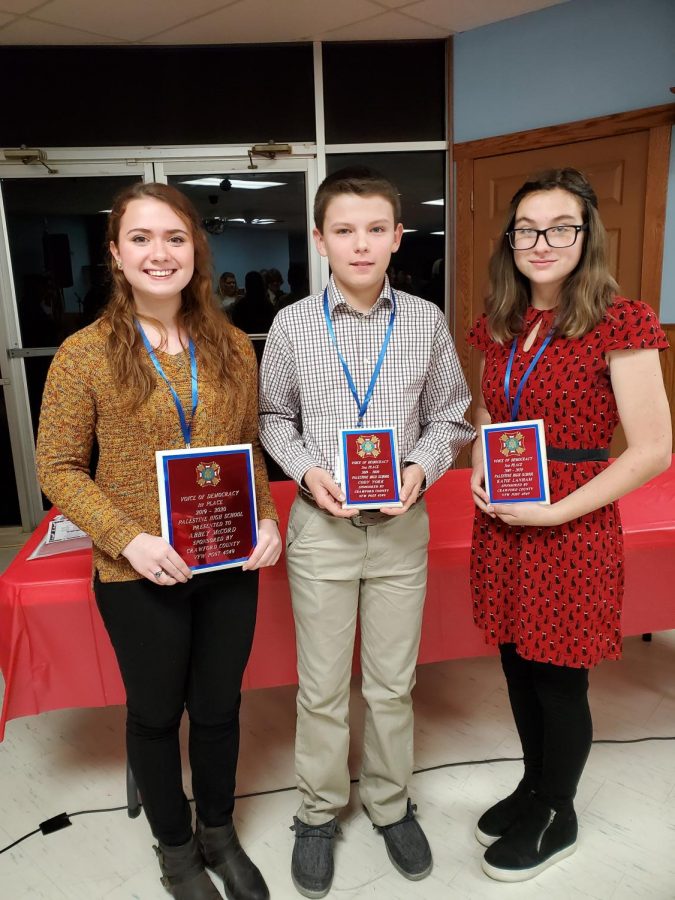 On Sunday our amazing writers and winners of the Voice of Democracy went to read their essays and receive their awards at the VFW in Robinson. At 2 p.m. Abbey McCord, Cody York, and Katie Lanham braved the crowd of proud families and veterans and read their speeches (and ate free cake.) There were a total of four other Voice of Democracy winners there reading their speeches. Patriots Pen had seven people there to read their speeches, four of which were from Palestine. Our Jr. high winners were Charlie Ann Burkett, Morgan B. Knoblett, Preston W. Nidey, and Jack W. Hawkins. Of the 14 winners Palestine schools were a good half between the high-school and Jr. high.
Abbey, Cody, and Katie were accompanied by Mrs. Hyde on Sunday to this outing. I was there as support with Katie's family and I must brag a little, they all did an amazing job. With all of the people there I assume they were quite nervous, but if so you honestly couldn't tell.  Each of their essays showed a little of their personality as they described what made America great to them.
Cody was our only first time winner. This is Abbey's third time in a row getting first place. Katie got second place last year and she has two more years to go. Katie said her goal was to get first next year and to place every year.
About the Writer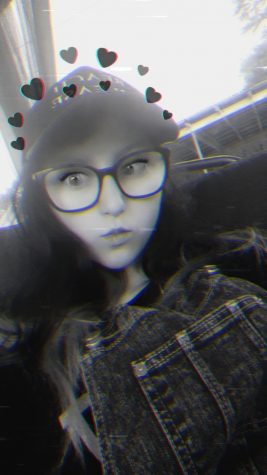 Shyan Dunlap, Author
This is my first year in Journalism. I joined Journalism because I like to write. I like old cars, especially 1964's, and music, especially G-Funk.