Spies in Disguise (2019) Movie Review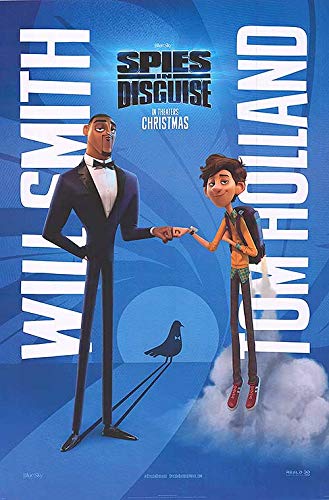 Before I begin, I have some questions to ask you: Do you like an espionage films? Do you like films involve a strong bond built on hardship, resentment, and fear? If  you answered this very vague and specific test the way I wanted,  is defintely for you. Let me explain.
Spies in Disguise is a 2019 starring Will Smith as super spy Lance Stewart, who begrudgingly seeks the help of Walter Beckett (Tom Holland), a young inventor, after he is framed after a mission. After turning him into a pigeon, Walter comes along with Agent Stewart on an to help clear his name and foil a major plan from the villain, Killian. Strapped with a worldwide adventure, a gang of pigeons, and a heartfelt lesson that will stick with you, this movie is for sure one of the best spy films of the 2010's.  With an all star cast, a great vision, and wholesome moral, this is a great film to watch with friends. At the midpoint of its theatrical release, this movie is a must watch.
Score: 7.865/10
About the Writer
August Biernbaum, Author
My name is August Biernbaum, and I am a first year Journalism student who wishes to be more informed with current events through this class.