Freshman Introduction: Dannika Fulling
Welcome back to Freshman Introduction, the interrupted interview where we learn about the "almost sophomores" class of 2023. This weeks interviewee Dannika Fulling!
Dannika was born October 3rd making her a Libra. ♎ I'm going to Disney World October 3rd, so if you wanna come on down, come on down.
Her favorite Disney🏰 movie is Camp Rock. If you are a long time reader of Freshman Introduction, you would know that back in the day we asked "What is your favorite DCOM?" The only time we would get actual DCOM's as answers were when we used them as examples. Dannika is the first freshman all year to give an actual DCOM.
She is involved in OPH cheer, Student Senate, Freshman class president, Drama Club🎭, band🥁, and Scholastic Bowl. You get that scholarship money 💵 girl.
Her favorite thing about high school is getting more freedom and the ability to get on phones more. Watch out Dannika this still is a red zone🚨 .
Her least favorite thing is the amount of essays she has had to write. I don't know what classes she is taking, but I sure don't want to find out.
Her favorite class is History and English. Her favorite teachers are Ms. Cutright and Mrs. Hyde
Updated teacher vote: Mr. Will-3📊Mrs Hyde-4📚 Mr. Smith- 4🧬 Mrs. L Adams- 1💃Mr. Blank- 1 🏀Mrs. Cohorst- 1👩‍🔬Mrs. Wartsbaugh- 1👩‍🎨 Ms. Cutright- 1🗺
About the Writer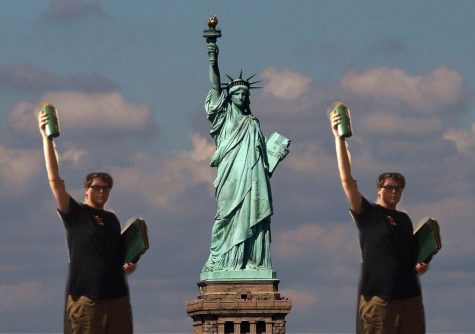 Nathan White, Editor
I am a senior and this is my second year in Journalism, I joined again because I had so much fun the first year and I enjoyed interviewing and writing...