Freshman Introduction: Jayden Nantz
Hang on for a minute...we're trying to find some more stories you might like.
Welcome back to Freshman Introduction, the vibe check where we learn about the whimsical class of 2023. The sufferer this week is Jayden Nantz.
Born on March 13th,  Jayden is a Pisces. ♓
Jayden's favorite Disney movie is "Rapunzel." Although technically there is not a Disney movie called Rapunzle, Tangled (2010)🐊 is a fun twist on the classic story.
Her extracurriculars include being involved in Pay It Forward, volleyball and basketball cheer.🏫 
Jayden does not have a favorite thing about school, but something she dislikes is the freshmen getting treated differently. I have no idea who would do that haha. 😳
Finally, her favorite class is English 1 and her favorite teacher is Mrs. Hyde📗
Updated teacher poll: Mr. Will-2🔢, Mrs. Hyde-2📘, and Mr. Smith-1🔬
That's all for this edition. Now it's time for a personal statement.
As you may know, I upload a Freshman Introduction every week. Unfortunately, due the numbers of the freshman class, I will have to double up on the articles per week. Freshman please do not take this as personal attack. If anything ask your parents what was in the water 04-05. 😰
About the Contributor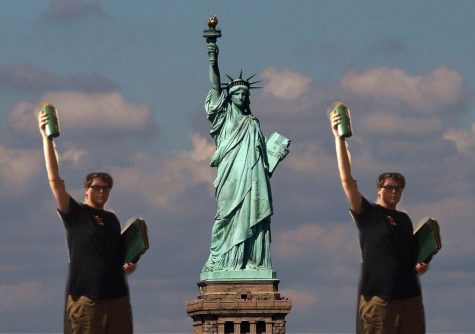 Nathan White, Editor
I am a senior and this is my second year in Journalism, I joined again because I had so much fun the first year and I enjoyed interviewing and writing...