Spooks in the halls: Kendra Biggs
Every October Drama Club puts on a Haunted Halls. It's spooky, it's fun and it can be interesting. This year Drama Club based it off of scary movies. 
Kendra Biggs, a senior and member of the Drama Club  was put into the haunted halls this year. Kendra would be seen taking money and being a guide (which she loves) on Friday night, but on Saturday night she disappeared. On Saturday night, Kendra was in the countdown room throwing gossamer on people as they sat down. 
"The maze was pretty scary since you can't see what's going to pop out and scare you". Kendra's favorite part of the haunted halls is the after party where all the food is. She thought the best room was when Abbey McCord crawled out of the TV. 
About the Writer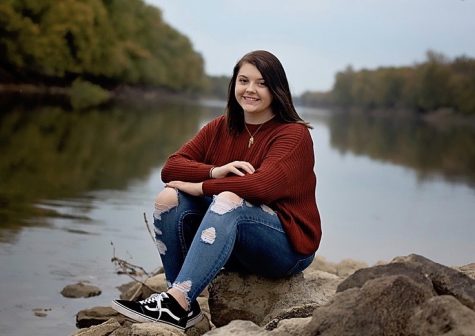 Layni Branson, Editor
I am a senior and this is my third year in Journalism! I always enjoyed being in this class because I like the aspect of choosing what and who you write...