Freshman Introduction: Cody York
Welcome back to Freshman Introduction. The whosie whatsit where we learn about the strength in numbers of the class of '23. This week we learn about Cody York.
He didn't know what a DCOM is. What is going on?  Like PLEASE tell me if you know what one is. I don't think they were a fever dream, but I don't know.
Cody plays baseball. I don't even know why I asked that because I literally used to play with him. He couldn't recall if he was in any clubs, so I'm going to go with he is not in any. In his free time he shows cattle for 4-H.
He does not have a least favorite thing about high school, but he likes that there is a lot more freedom here than there is at PGS. Honestly, I agree that the staff here is a lot more chill than at the grade school, and they do their best to work around everyone's schedules. 
Lastly, Cody does not have a favorite teacher, but his favorite class is P.E. I mean who doesn't love pickleball? It's not super difficult,and it is super fun when people actually participate.
That's all for this week, folks. See you next week when we will dive deep into the DCOM story.
About the Contributor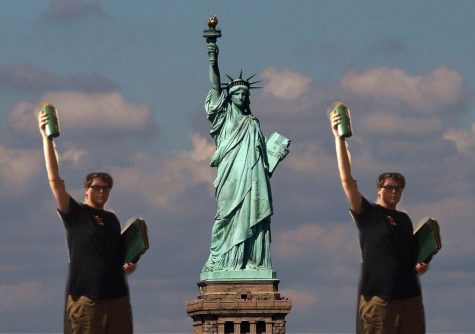 Nathan White, Editor
I am a senior and this is my second year in Journalism, I joined again because I had so much fun the first year and I enjoyed interviewing and writing...