Freshman Introduction: Alysa Kennedy
Welcome to Freshman Introduction. The wacky thingamabob where we learn about the very interesting class of 2023. This week's freshman is Alysa Kennedy. Sksksksk and I oop!
A recurring question that the freshmen will be asked is "What is your favorite Disney Channel Original Movie, or DCOM for short. Alysa said her favorite is "Lemonade Mouth," the 2011 hit movie about a group of kids who don't know each other. Somehow they are all musically talented and become united by a lemonade vending machine in the basement. They then battle against a popular rock band, The Crush, and become champions for students sidelined by the high school elite.
Alysa plays for a travel softball team, so she doesn't plan to play any school sports, but she is involved in Pay It Forward and she is the freshman class representative for Student Senate.
She believes that the 2019 Jag Day will go "very bad" for the freshman class. Let's hope they don't drop the sponge like they would a hydro flask. Have hope though, the class of 2020 came second their freshman year and hopefully will win this year.
Alysa said the hardest part about high school is the stairs. Let's hope she doesn't fall down them; although everyone in the school has at least once, it still would be a big and I oop! Other than that she says she has no problem navigating the building.
Lastly, Alysa said she doesn't have a favorite class or teacher currently, although I think she's just being nice.
That is all for this week of Freshman Introduction. See you next week! 
About the Writer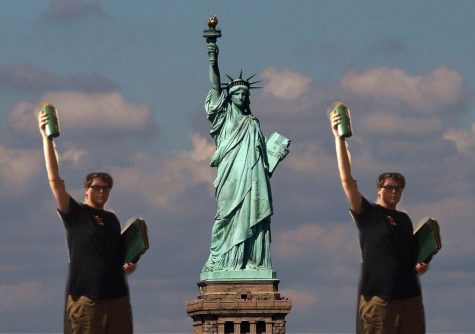 Nathan White, Editor
I am a senior and this is my second year in Journalism, I joined again because I had so much fun the first year and I enjoyed interviewing and writing...