A new coach, for a new team… Again
Hang on for a minute...we're trying to find some more stories you might like.
"Over my four years of high school football, I have had four new head coaches."   
"Yeah, you know what? This is kind of hard, yes and no. Sometimes it can be difficult learning new plays and getting used to a new coach's rules. But it's been pretty exciting seeing how much I can learn in three years of new coaches." 
Levi Beard a  running back for the OPH football team and a senior at Palestine High School, will have an opportunity this year to learn even more this year under OPH's new coach, Chad Pusey.  Although Coach Pusey is new to the head coach position, he is not new to the team. Last year, he served as an assistant coach to former coach Mark Ambrose, who coached the first combined Oblong-Palestine-Hutsonville team to a 3-6 season last year.
Levi transferred to Palestine High School his sophomore year from Robinson, where he also played varsity football and baseball.
"It was really different because everything over there was more fast paced, but when I came over to Palestine it felt good to teach players what I've learned from a fast paced team"
Nine Palestine High School players will be playing on the OPH football team this year, including two freshmen and seven returning upperclassmen.
"I think we are a young team with a lot of talent and we will strive for better things rather than the teams in the past" Levi says about this year's football team.
So although this relatively new OPH football has a new coach this year, getting used to a new coach with new rules and new plays is nothing new to Levi, and he is optimistic for a good season.
"I'd say that this year's new coach, Coach Pusey, will take the OPH football team somewhere."
The team will have its first scrimmage tonight at 7:00 pm at the Oblong field, where fans will have an opportunity to see the new coach and his new players in action for the first time.  The first game of the season will be next Friday, August 30, in Oblong, against Macon Meridian.
About the Contributors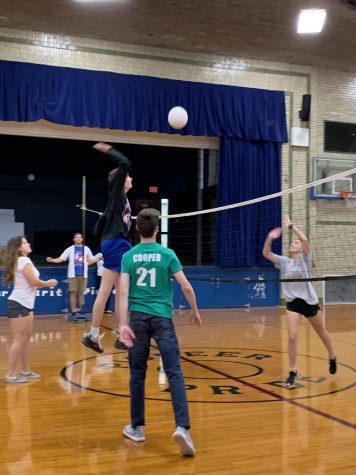 Gavin Besing, Author
This is my first year in Journalism. I took this class so I could take pictures during school. In my free time I enjoy playing basketball, video games,...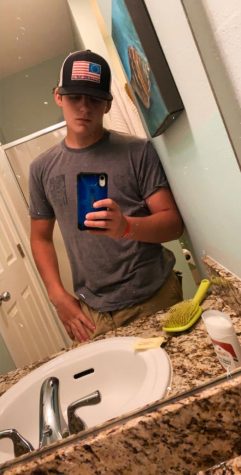 Levi Beard, Author
Hi my name is Levi Beard. I joined this class because i'm excited to put my photography and writing skill to use.