Drama Club Sees "Grease"
Hang on for a minute...we're trying to find some more stories you might like.
 On Saturday, March 23, 2019, Palestine High School Drama Club headed to Indianapolis, Indiana, to Beef and Boards, a dinner theater, to go see the musical Grease.  Grease is the musical that came out on top over several others Drama Club members had to choose from.  Members also chose to take a school bus to the theater instead of a charter bus so that Drama Club could pay some of their way in. Although tickets were $59 apiece, Drama Club members only paid $15, and this year the front row seats were amazing!  
This year for the Grease menu, students enjoyed Beef & Boards' signature hand-carved slow-roasted beef, sesame chicken, sweet & spicy, meatballs, fried rice, lemon pepper tilapia, seasoned wedge potatoes, green beans, sonoma vegetable blend, broccoli florets, sugar snap peas, carrots, and yellow carrots and a fruit & salad bar. For dessert, students had Cheesecake Factory Bakery brand belgian chocolate cheesecake, banana split cake, carrot cake cheesecake, turtle cheesecake, and flourless chocolate cake.
If you're just like me and like to live life vicariously through movies to avoid the unconquerable doom of death, here is a little rundown. In 1959, at Rydell High, "greaser" Danny and new girl Sandy try to relive the romance of their "Summer Nights" as the rest of the gang sings and dances its way through songs like "We Go Together" and my personal favorite, "Look At Me, I'm Sandra Dee"  in this rollicking musical.
Twenty five Drama Club members and ten other guests went to Beef and Boards this year.  
About the Writer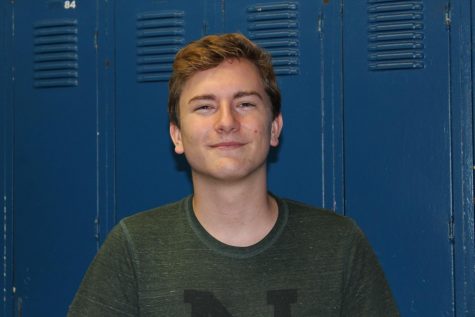 Cooper Meadows, Contributor
This is my first year doing Journalism. I am taking it because it looked fun. I like to read and watch T.V. I am in drama club.