The Village Inn
If you are from Palestine, or surrounding towns, I'm sure you have heard of The Village Inn Restaurant. This family owned restaurant has been locally run and owned for as long as I can remember.
If you are looking for some home cooking, be sure and stop by the Village Inn for some sausage and eggs in the morning, or maybe some hand breaded catfish on a Friday night. Depending on the day, they offer different kinds of buffets for us to enjoy. It is not all about the good food, but the family oriented atmosphere and great friends.
"You can find anything. If you are feeling a burger, you can get a burger, or if you are feeling soup, you can get some soup, and when you are craving some seafood, you can go up there for a buffet on Friday nights," says Allison Dunlap who has grown up eating at the Village Inn.
About the Writer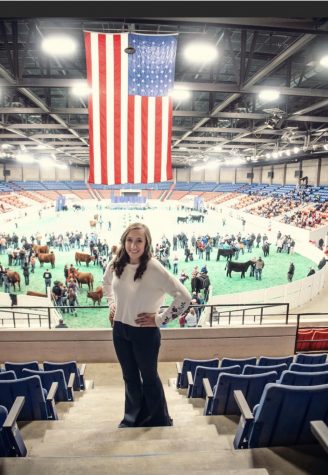 Ashtin Guyer, Editor
I am currently a senior at Palestine High School, and am in my second year of Journalism. Last year when I decided to take Journalism for the first time,...