English 4 Trip to Chicago
Hang on for a minute...we're trying to find some more stories you might like.
On Tuesday, February  27, 2019, the English 4 class started our day arriving at the school no later than 3:30 in the morning. Mrs. Hyde said we could bring snacks since food on the train would be so expensive. We got to the school and got into the Suburban and we were off on our journey! Unfortunately, Macy could not go because she was sick, and Evan couldn't go because he was still recovering from a skiing incident, so only five people, including Mrs. Hyde, went.
We took the school Suburban to Effingham and waited for the train. We had to be in Effingham by 4:57 a.m. because that was the time our train was supposed to be there, but it was late and showed up at 5:45. We boarded the train and off we went. Most of us slept on the train there despite the fact that it was beautiful scenery and an amazing ride. We arrived in Chicago around 9:20 a.m. When we got off the train, we smelled the food at the train station and decided to get breakfast. We all went to different places. Kelsey and I went to McDonald's even after we said we would not eat anywhere that we could eat in Crawford county; we caved! Chase and Mrs. Hyde went to Dunkin Donuts, and Carson went to Jamba Juice. We ate and then we started our journey in Chicago on foot, heading to the Metra station. None us brought winter wear other than jackets and coats, except Carson, so we stopped at a CVS that we saw and bought hats, earmuffs, and gloves because it was so cold and snowing. 
We continued our trip to the Museum of Science and Industry, where we were only going to go take the picture of the last remaining building of the Chicago's World Fair that we read about in The Devil in the White City in class.  When we got to the museum, though, we had half an hour until the next Metra back into Chicago, so we decided to go into the museum and look around.
After getting back onto the Metra and riding it back into city, we went to the Shedd Aquarium because there were more things that we wanted to see in the Shedd than the Field Museum.  We ended up spending most of our time there, although we did run in to the Field museum afterward to see the new exhibit featuring Sue the T-Rex.
In the Shedd Aquarium we split into groups which ended up being the guys in one group and the girls in the other.  We all just decided that we were going to meet up later so we could all go explore. The girls saw a little of everything, including the Beluga whales and the dolphins. It was so cool because the background of the dolphins was a frozen Lake Michigan.  
From the Field Museum, we went to Giordano's, a pizza place near the train station, for a late lunch.  Giordano's apparently have great deep dish pizza but no one in the group got that because those pizzas have to cook 45 minutes and we didn't have enough time.  As we were leaving there we realized that we really didn't have much time to get back to the train station, so we hurried the last few blocks to get there. As we were crossing the Chicago River, Chase stepped on the back of Kelsey's shoe on accident, and it almost fell into the river, but thankfully, it didn't!  After finding the correct Amtrak train platform at Union Station, we finally headed back to Effingham. The trip to Chicago seemed to be quick, but the trip back seemed to take forever because we had to stop so a train heading toward Chicago could use the tracks we were on.  
All in all, we had an amazing time, and it was a great experience since we don't have much in Crawford County that can compare to Chicago. If you're going to be a senior next year, take English 4 so you can go on this trip! It is awesome and a great experience.
About the Writers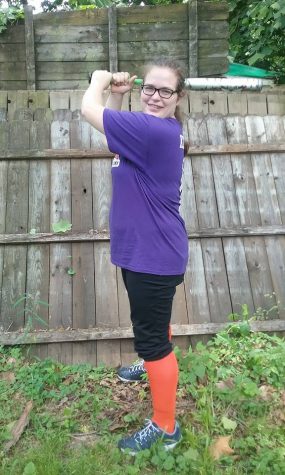 Kelsey Lanham, Contributor
This is my first year in Journalism.  I thought that Journalism would be a fun class to take and then I could have a say in what the newspaper had in...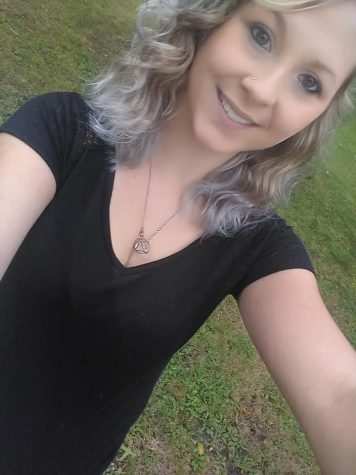 Mackenzie Myers, Contributor
This is my first year in Journalism.

I took Journalism this year, because I wanted to be more involved with the school since it my senior year and I...