Tigers Defeat the Newton Eagles for the First Time in Years
Hang on for a minute...we're trying to find some more stories you might like.
Last night, the Tigers took on the Newton Eagles in an away game. It was an intense game, as many fouls were called, and most not in our favor. Coming out onto the floor for the first quarter, fans cheering and the boys excited, the Tigers did not hesitate to come out strong and show Newton what they had coming! As the game progressed, the boys did as well. They did not stop and were not going to stop until the job was done. Keeping the score very close throughout the entire game, the Tigers managed to stay on top and beat the Eagles with a score of 59-55. It was a four point game that had to be fought for. This is the first time that the Tigers have beat the Newton Eagles since 1993 which was quite the accomplishment for Coach Ray and his team. With this great win, the boys will go in with confidence as they play Vincennes Rivet on Friday at 5:30 central time at another away game. The season is coming to a close, so if you want to see what everyone is talking about please come out and support the Tigers this weekend!
About the Contributors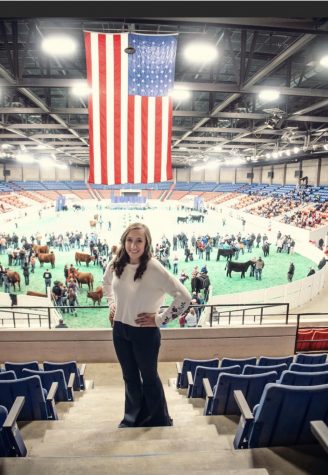 Ashtin Guyer, Editor
I am currently a senior at Palestine High School, and am in my second year of Journalism. Last year when I decided to take Journalism for the first time,...
Grace Correll, Editor
I am a senior at Palestine High school, and I am 17 years old. This year is my second year of Journalism class, I really enjoy this class so I decided...