The Most Wonderful Time of The Year
Hang on for a minute...we're trying to find some more stories you might like.
'Tis the season to be jolly, 'tis the season to be happy, the time of the year when parents work hard and sometimes longer to save up money for Christmas, and the time when kids are on extra good behavior so Santa will come and visit them. "The most wonderful time of the year," some would say, the time of the year when kids hope to get out of school because of snow days so they can spend their time outside building snowman, having snowball fights and making snow angels. Christmas is about spreading holiday cheer and making people happy; it is Jesus's birthday. The main Christmas tradition is that on the morning of Christmas you open what has been placed under the tree by other family members or if you have a child then you watch them open up their gifts from "Santa Claus." A lot of people are happy as ever can be around the holidays because you get to see people you don't normally see. The people you may miss the most in your family, you can see during Christmas because another tradition is that people go around their families for the holidays. Your  family and the friends who have become family are all there. Seeing everyone's smiles is what a lot of people, me included, love about Christmas. Everyone is so happy and relaxed.
The lights, the music, the carolers, and the decorations all bring people into the Christmas spirit and in the Christmas joy. Some dread Christmas because they see it as spending a lot of money, but being able to just be with friends and family is the the most precious gift. Other main traditions is baking all kinds of sweets for Christmas, Christmas parties, watching Hallmark movies, drinking hot cocoa with marshmallows, and being with family.
My mom says, "Everyone is in such a happy mood during the holiday and that's what I love." She just loves seeing everyone happy. One of the traditions I do is that my whole family has our family reunion for Christmas and we meet at the Hardinville Community Center and bring gifts for the little kids to open up and then we have Santa Claus come and visit. Each kid sits on Santa's lap and tells him what they want for Christmas. Everyone brings food and we all eat and catch up on everything going on in life. We do this 2 weeks before Christmas.
Another tradition my family has is going to my grandpa Jim's on Christmas Eve. The adults bring a 20 dollar lottery ticket and we put them in a hat and everyone draws one out. The kids get gifts and we have food there as well and we just spend time catching up with family and enjoying everyone's present because we don't know when it is the last time we will get to see that person. This tradition started because without my grandpa none of us would be here. Plus, no one ever really comes down there to see him. On top of it all, hardly ever is my family all together since everyone has other plans.
On Christmas day we go to my grandma and grandpa's and open the gifts they have there; we see my dad's family and we normally spend all day there. We bring finger foods and we sit around a talk most of the time. My little cousin Brooklyn comes down to visit, her mother (my dad's sister) and her husband come down as well. We don't see them very often since they live in Mattoon. This year we are welcoming our newest cousin who is barely 3 months old and is as cute as a button. My Aunt T.j. said , "I'm really looking forward to Jadelynn's first Christmas and I can't believe she is already 3 months old. It doesn't feel that long." Everyone has seen Jadelynn and agrees that she is cute.
A lot of my traditions changed about 2 years ago because I was adopted and I had a new family and a lot of new people to get use to but that is for the better and I wouldn't want it any other way. My dad said, "I happy that I got the chance to adopt you because now I have a family."
I'm thankful for my family, The last time I talked to my brother was months ago and we haven't spoken since, but he said, "You're my sister, the next time I speak to you it will be at Christmas to make everyone happy." I have held onto the words for months on end and I am waiting for his phone call. He doesn't do much for Christmas but hopefully this year, that will change.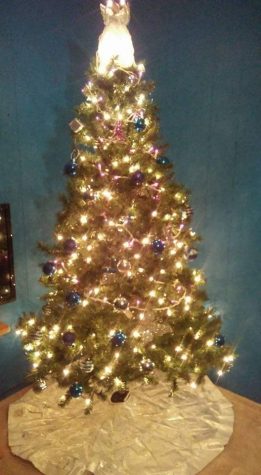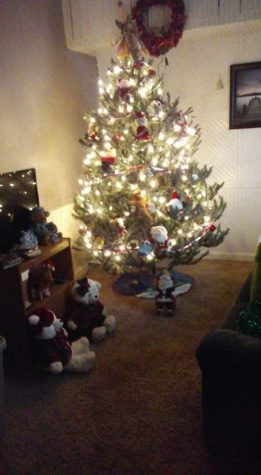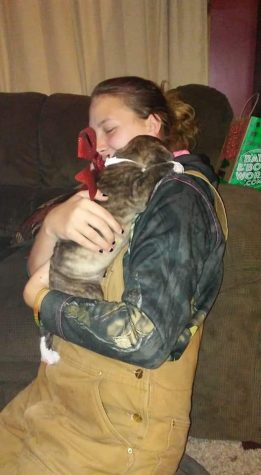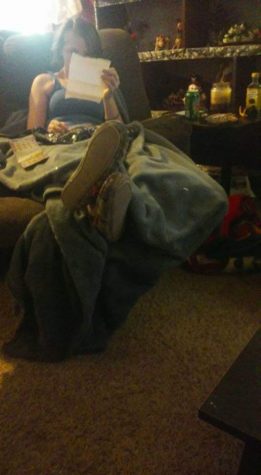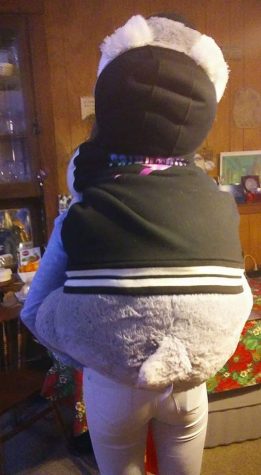 About the Writer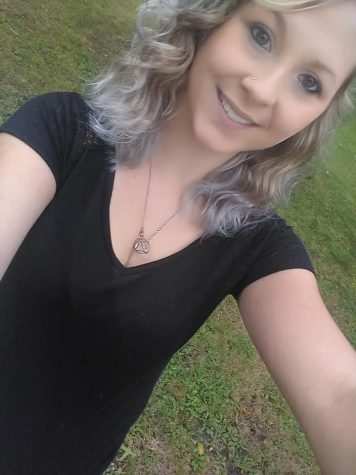 Mackenzie Myers, Contributor
This is my first year in Journalism.

I took Journalism this year, because I wanted to be more involved with the school since it my senior year and I...