Community Christmas Lights
Mackenzie Myers and Mrs. Hyde, Makinley Bonesteel, Krescene Holscher
December 18, 2018
Hang on for a minute...we're trying to find some more stories you might like.
Christmas lights are a beauty that attract and catch our attention. Looking at lights makes everyone happy, so to share a little Christmas Spirit, here is a list of places to go to look at Christmas lights.
The parks are always a good place to start any drive to see Christmas lights.  A drive through our own Leaverton Park is always a good way to get into the Christmas spirit.  
There's just something about Christmas lights around a lake and Oblong Park has a beautiful drive-through Christmas display.    
In Robinson, drive around the square to see all of the light displays on the courthouse lawn.
In Robinwood neighborhood in Robinson (by Heritage Nursing Home), don't miss the house with a video running in the bay window while Christmas lights flash on and off, synchronized to the music playing on the radio frequency displayed on the sign in their yard.  
If you go to Oblong and take a right at the Oil Museum, there is another house that also features synchronized lights and music.
Take drive down Route 1 from Hucks towards Trimble and look on the right about 2 miles out to see a huge display in front of a house on a gravel road between Route 1 and Route 1A.
The road behind Hardees in Robinson also features a house that is beautifully decorated with lights.
South Rush and Pike Street in Palestine also have some homes in which local citizens go above and beyond to spread Christmas cheer.
In Hutsonville, along the Wabash River, you will see many finely-decorated trees for family members and businesses. The "Christmas on the Wabash" continues near the ball diamond by Hutsonville Foods.
As you cross the Red Skelton bridge in Vincennes, if you turn onto Sixth Street, there is the big Vincennes Christmas tree that is put up and decorated year after year for everyone to see.
Another site you may want to visit in Vincennes would be the park behind JC Penney's.  They have decorated Christmas trees and other holiday decorations.
IF you're willing to travel the distance, the lights at Olney Central Park are always worth the trip.
So take advantage of the unseasonably warm(ish) weather, completely clear and ice-less streets, and go for a Christmas drive.  Merry Christmas!
About the Contributors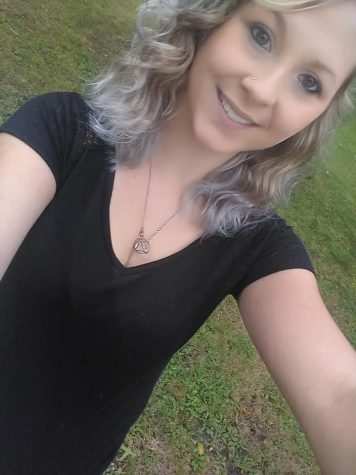 Mackenzie Myers, Contributor
This is my first year in Journalism.

I took Journalism this year, because I wanted to be more involved with the school since it my senior year and I...