Getting Glam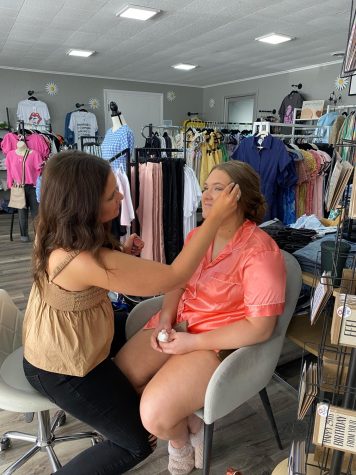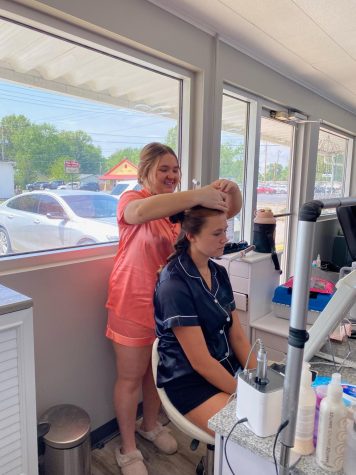 It's prom season!! Time for the chaos, making appointments, getting tan, picking out makeup and hair styles, taking care of last minute details that are stressing you out to the max.
To get some insight into some girls' prom routine, we talked to junior Zoey Beabout. The first thing Zoey does to prepare is get a spray tan the night before. This is a high maintenance job, as she has to exfoliate her entire body before, and then go to the salon with no deodorant and no lotion, which causes dry skin and the risk of stinky pits. Then she has to be extra careful not to rub up against things and make sure she does not get tanning solution on her bed sheets when she sleeps. Then when she wakes up to finally wash her body, she has to make sure she doesn't use a wash rag that takes the tan off.
Zoey wakes up early to begin getting makeup and hair done. As she rushes to get things done, she has to make time for taking pictures with her friends and her date.
It's interesting to compare girls' routines to what the boys do to prepare. Like a typical man, Kaden McCormack will begin getting ready approximately 20 minutes before having to leave to go eat. He does his hair all nice, lathers on his deodorant and begins the many steps of putting on his tux.  Finally he puts on cologne for his lady and out the door he heads.