2023 Palestine High School Prom Court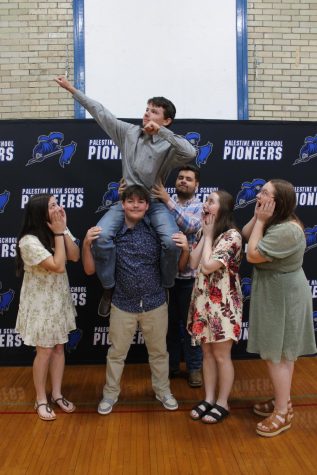 The 2023 Prom Court for Palestine High School has been announced! This year's prom will take place at Quail Creek in Robinson, Illinois, on May 6th at 7pm. The prom king and queen will be announced at 7:15pm.
The prom candidates are as follows (from left to right): Cody York, Jaylee Hyre, Kaden McCormack, Dannika Fulling, Terry Fouty, and Alivia Beabout.