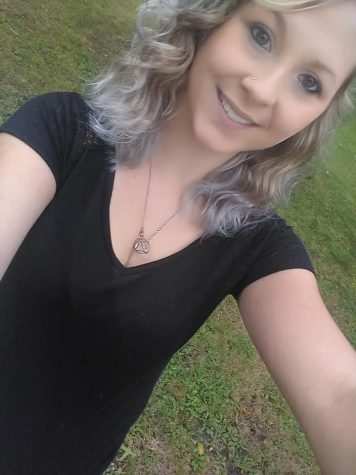 This is my first year in Journalism.
I took Journalism this year, because I wanted to be more involved with the school since it my senior year and I also wanted to learn more about the news around the school.
When I am outside of school, I love to travel and I love taking pictures of things in life. During school hours I am involved in Building and Trades where we build a house and learn about construction things.
Mackenzie Myers, Contributor
May 10, 2019
Apr 26, 2019

Sophomore Spotlight: Owen Pittenger

(Story)

Apr 18, 2019

Junior Spotlight: Kaleb Michl

(Story)

Apr 11, 2019

Sophomore Spotlight : Alexis Mills

(Story)

Mar 26, 2019

Softball Feature!

(Story)

Mar 08, 2019

Senior Spotlight: Braeton Davis

(Story)

Mar 07, 2019

English 4 Trip to Chicago

(Story)

Mar 07, 2019

Baseball Player: Dallas Kidwell

(Story)

Feb 13, 2019

Politics is Dividing the Country

(Story)

Feb 12, 2019

It's That Time of The Year, Again!

(Story)

Jan 25, 2019

Senior Spotlight – Kaley Nidey

(Story)

Jan 23, 2019

Teacher Spotlight: Mrs. Hyde

(Story)

Jan 07, 2019

The Most Wonderful Time of The Year

(Story)

Dec 18, 2018

Community Christmas Lights

(Story)

Dec 12, 2018

Junior Spotlight: Tristan Richardson

(Story)

Dec 11, 2018

The Curse of Macbeth

(Story)

Dec 04, 2018
Nov 06, 2018

Winners during Red Ribbon Week

(Story)

Oct 22, 2018

Drama Club Haunted Halls a Success!

(Story)

Oct 16, 2018

The Story Behind the Scene

(Story)

Sep 27, 2018

Homecoming Spirit Week

(Story)

Sep 26, 2018

The Votes Are In!

(Story)

Sep 20, 2018
Sep 17, 2018

Homecoming Activities

(Story)

Aug 31, 2018

Gone But Not Forgotten

(Story)