Teacher Spotlight: Mr. Smith
Hang on for a minute...we're trying to find some more stories you might like.
This week's teacher spotlight is Stuart Smith. Mr. Smith graduated from Sullivan High School in 1982. After high school, Mr. Smith attended Indiana State University for approximately 8 years. He did his student teaching at Honey Creek Middle School in Terre Haute. He taught Biology and Advanced Biology.
Mr. Smith started working at Palestine High School in 1999-2000. He teaches Biology 1,2,3,4 and Botany & Genetics. Biology 3 and 4 are dual credit. Mr. Smith was notified by a family friend that there was a possible opening here at Palestine High School. He said, "I applied, was offered the job, and I knew the second day that PHS was the place for me." His favorite part about teaching here at Palestine High School is the family atmosphere with the students and teachers, plus he loves his subject area. Mr. Smith's father was in education and he had an excellent high school biology teacher. He said, "the profession crossed my mind senior year in high school, but I did not pursue it until later in my college career."
In Mr. Smith's free time he enjoys spending time with his two children, his loved ones, and his friends. He also enjoys working out on his spin bike and on the elliptical at the fitness center in Sullivan. He attends Indiana University football games, Cardinal games, and travels to watch his favorite music group, the Gin Blossoms.
In the summer of 2000, Mr. Smith spent a week in the tropical rainforest of Peru, South America, staying where there was no hot water or electricity. He has also been to Yellowstone (twice), Hawaii, Washington D.C., and Cancun. If Mr. Smith could travel anywhere in the world he said that he would like to return to Yellowstone or a rainforest. Two things that are on Mr. Smith's bucket list are to teach his entire career at Palestine and to go to the Arch in St. Louis.
About the Writer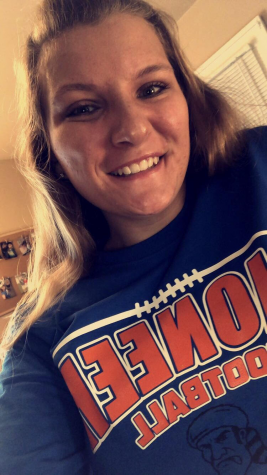 Kaley Nidey, Contributor
This is my first year of Journalism. I am taking Journalism because I think that it would be fun to work on the newspaper and yearbook. Two things that...