The Fight Against the Tigers
Headed into the events of the busy Labor Day weekend in Pioneer City, the OPH Wildcats headed to Oakland to play in the Friday night lights. After a continuous fight the game came to an end. At half time, the score was 0 (Oakland) to 8 (Wildcats). We regrouped and continued to fight. They caught up to us and evened the score at 14 to 14. Then in the last minute Oakland scored a final goal and ended the game 22 to 14.
Since their defeat they have been practicing everyday to prepare for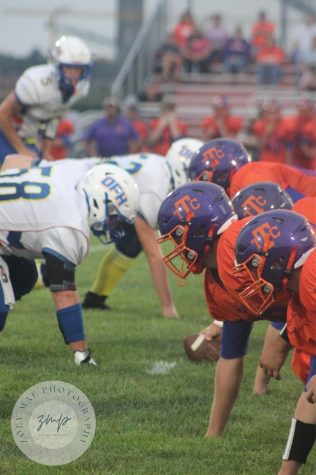 their next game Saturday, September 10 at Oblong High School against Carlyle!